Name: 2103 Tancho Kohaku Koi Fish 2 Years Female 19"
Age: 2 Years
Size: 19 Inches
Sex: Female
Coloring: Tancho / Kohaku
Tancho Kohaku is the most common type of Tancho, as it is a prevalent variation of the Kohaku, with the Hi (red) pattern only appearing on the head. The Hi should be circular and centered on the Koi's head. There should be no other Hi on the body at all.

Share
Click Here To Contact Us For Pricing
View full details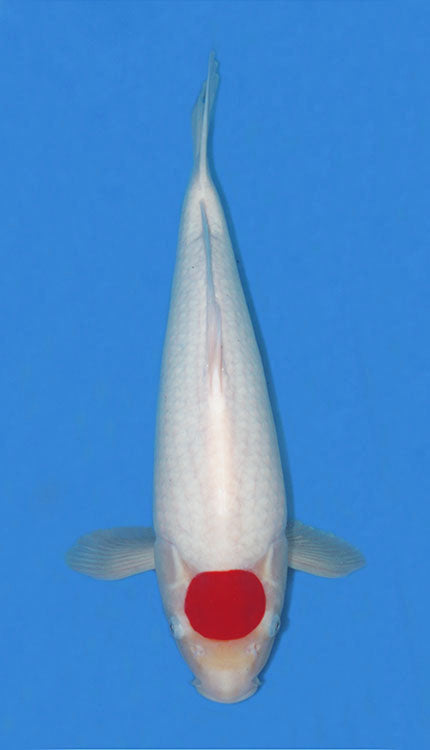 Contact & FAQ
Are We Able To Visit And View Your Inventory?
Due to the current pandemic, we are only accepting visitation by appointment. All visitors must follow current health guidelines of mask safety and social distancing. We want everyone to feel safe during their visit.
Do You Sell Pond Equipment?
At this time, we do not offer pond equipment or maintenance products. Currently, we are focusing on providing high-quality Koi for our new and current customers.
Do You Ship Worldwide?
We currently ship to many locations domestically and internationally. At this time, we are only shipping larger orders, as smaller orders are not logistically economical for our customers.
Do You Sell Smaller Size Koi Fish?
We do sell smaller koi fish in bulk. We will have smaller size koi fish arriving in Spring 2022.
If you have any questions or concerns that are not listed in this FAQ section, please feel free to contact us by using the form below or contact us directly by phone or email. 
email: aol@toyomakoi.com
phone: (714) 931-0125